Netweb Technologies IPO:
Netweb Technologies, India's computing solutions provider, is set to open its Initial Public Offering (IPO) for public subscription on July 17. The IPO now open for a three-day from Monday 17th july to Wednesday 19th July 2023.
In this IPO, Netweb Technologies offers a fresh issue of shares worth ₹206 crores and includes an offer for sale of up to 85 lakh shares by its existing promoters and shareholders. The company Price band is Rs 475-Rs500 per share.
With an aim to raise ₹631 crores through the IPO, the company is expecting to go public and list its shares on the BSE and NSE on July 27. The allotment for the IPO is expected to take place on July 24.
Netweb Technologies is offering a lot size of 30 shares, and retail investors can apply for up to 13 lots.
ABOUT NETWEB TECHNOLOGIES:-
Netweb Technologies India Limited specializes in high-end computing solutions (HCS) and provides services in IT, IT-enabled services, entertainment, media, BFSI, national data centers, and government organizations across various sectors. With a manufacturing unit situated in Faridabad, Haryana, the company efficiently operates and expands its services with a network of 16 offices across various locations in India. Its 3 supercomputers are listed in the world's top 500 supercomputers by NCI.
During the fiscal year 2023, the company witnessed a remarkable 80% surge in revenue, reaching ₹445 crores, while managing to double its net profit, now standing at ₹47 crores. An impressive feat is the significant growth in the EBITDA margin, soaring from 10.1% in the financial year 2011 to a noteworthy 15.7% in 2013.
Netweb is the country's leading OEM in the space of high-end computing solutions. They provide supercomputing systems, private cloud and hyperconverged infrastructure (HCI), data centre servers, AI systems, enterprise workstations, and high-performance storage (HPS) solutions.
The company obtains more than 39 percent of its revenue from supercomputing solutions, 33 percent from private cloud and HCI, 7 percent from AI systems and enterprise workstations, 7 percent from HPS solutions and data centre servers, 5 percent from the sale of spares, and the remaining 2 percent from software and services for its HCS offerings. (this totals 93 percent, what makes up the remaining 7 percent.)
Netweb Technologies IPO – Should You Subscribe?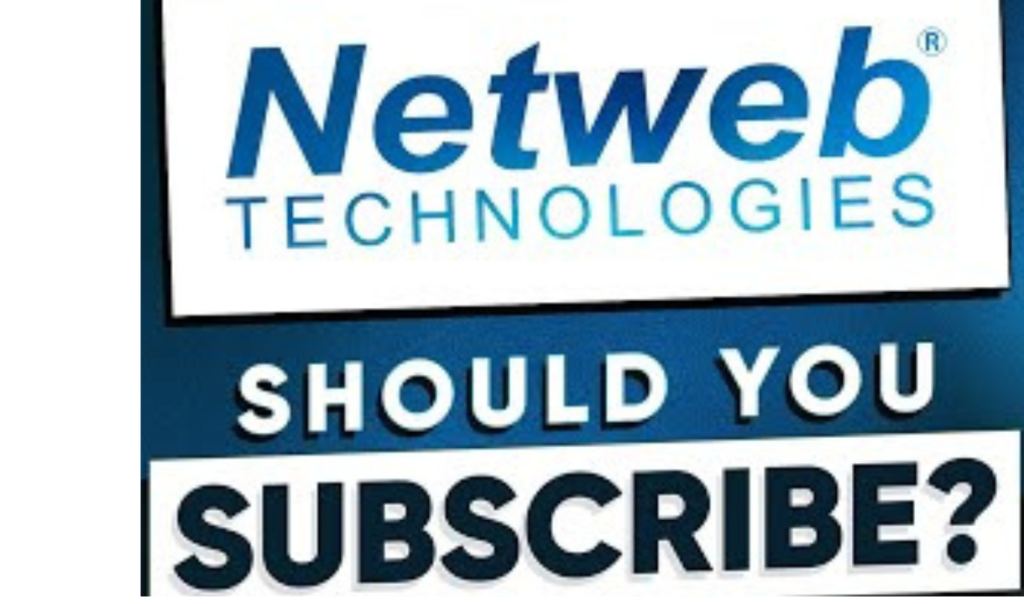 View of Choice Broking:-
Choice Broking expects the company's top-line over FY23-25 is likely to grow by 37% CAGR to ₹835.4 crore in FY25. Economies of scale operation would expand the EBITDA and PAT margin by 132 bps and 162 bps, respectively, to 17.1% and 12.2% in FY25E.
"There are no comparable peers in the listed space having a business model and product offerings similar to Netweb Technologies. At the higher price band, it is demanding a P/E multiple of 59.7x (to its FY23 earning), which seems to be on the higher side. However, considering the business potential and earning growth in the medium term, we believe the demanded valuation is reasonable," said Choice Broking.
Thus, it assigned a "Subscribe" rating for the issue.
Most analysts have given a 'Subscribe' rating to Netweb Technologies IPO, considering its business capabilities, revenue growth, and reasonable valuation.
Important Information Before Investing
The IPO will close on Wednesday after three days of being available.
The company has set the IPO price between $475 and $500 per equity share with a goal raise of $631 crores.
The minimum investment for retail investors is 15,000, and the lot size is 30 shares.
The IPO allotment is anticipated for July 24, refunds are probably to start on July 25, and shares are likely to be credited to demat accounts on July 26.
Prior to the IPO, anchor investors were permitted to place shares up for sale for up to 85 lakhs at a price of 206 per share for new shares.
The company intends to spend 22.5 crores of the fresh issue proceeds for general corporate purposes and 32.3 crores to pay off debt.
Shares are being sold by promoters. Ashoka Bajaj Automotives LLP will sell 13,50,000 equity shares, while Sanjay Lodha will sell 28,60,000 equity shares. Each of the three Lodhas will sell 14,30,000 equity shares. Neeraj, Vivek, and Navin Lodha.